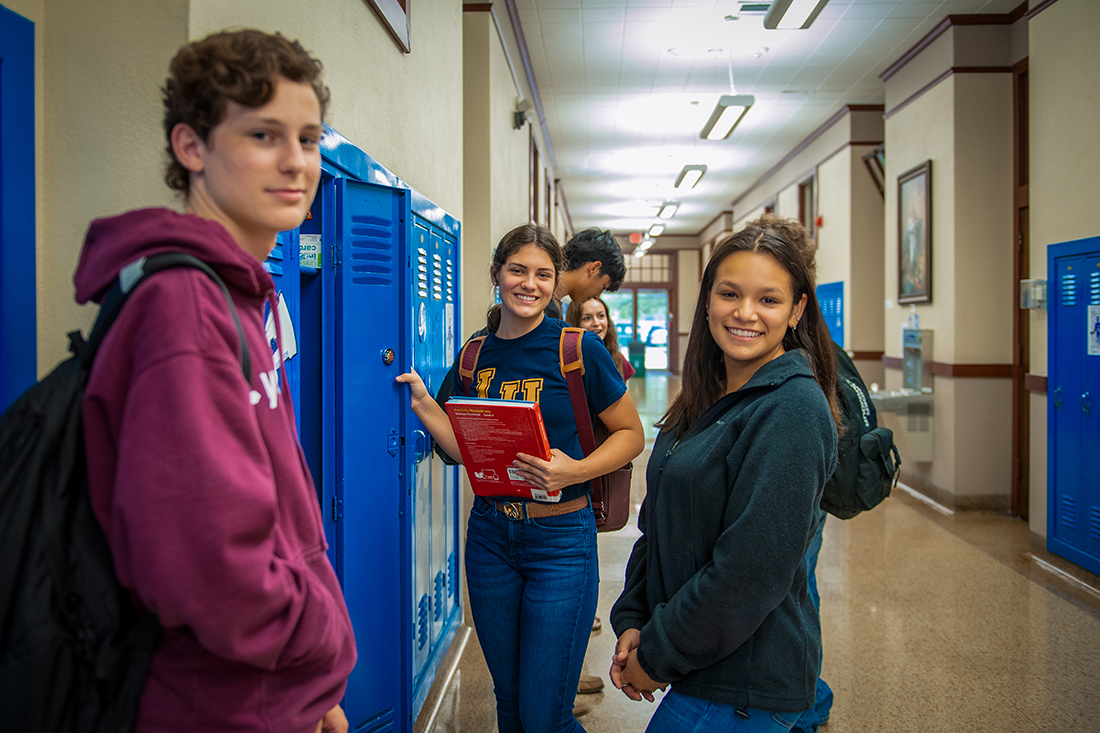 St. Joseph High School's tuition for the 2023-24 school year is $10,500 and is payable either with a single payment or a payment plan set up through FACTS Management Company. In addition, there is a non-refundable $75 application fee for all new students, a registration fee of $425 ($575 for seniors), and a $300 technology fee for incoming freshmen and new sophomores.
Tuition Payment Options
Regardless of your payment option, the balance of the tuition invoice will reflect the following:
Any Education Grant awarded, if family applies and qualifies
Any scholarships that have been awarded
For families making monthly payments:
St. Joseph partners with FACTS Management Company to provide secure convenient and flexible tuition payment options. Tuition is payable monthly or in advance annually. Annual payments are due on July 1. Monthly payments are due on the 5th or 20th of each month beginning July 20th and continuing through May. A yearly FACTS usage fee of $45 per family is required. To access FACTS Tuition Management Company click here.
For families paying in full or making a down payment:
An invoice is mailed in June.
For more information, please contact Terese Arnecke in the Business Office at 361-573-2446 x233 or tarnecke@stjflyers.com.