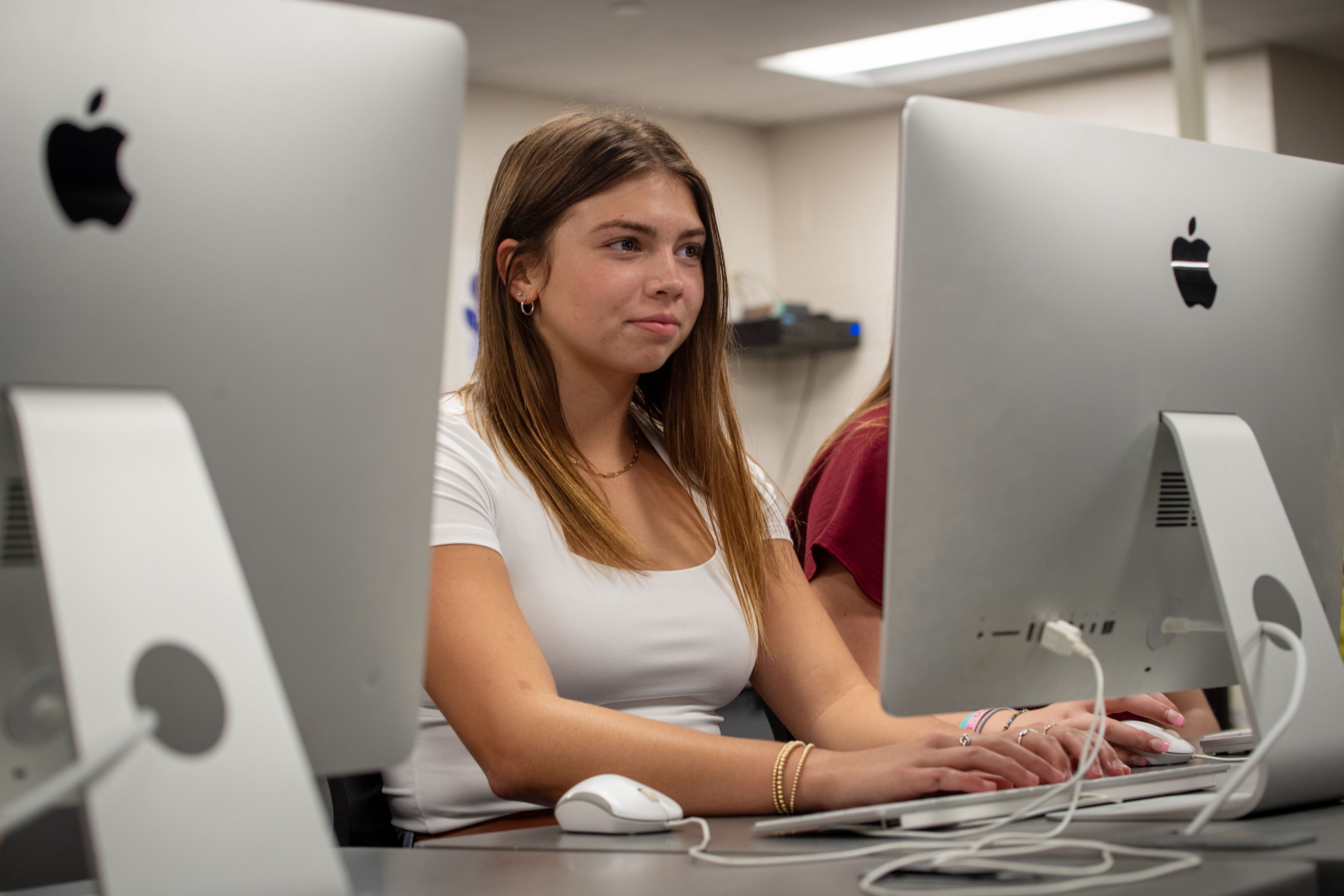 The goal of technology education at STJ is to instruct and prepare students with the technology skills needed for high school, college and beyond. Technology instruction is designed to be fun and motivational while in a structured and relaxed Christian atmosphere.
Faculty Members
Mr. Jordan Schott
Mrs. Sarah Ramsey
TECHNOLOGY COURSE ELECTIVES
Digital Art, Animation & Audio Design
2 Semesters (TEKS 126.42/126.45) ~ Prerequisite Cloud Technology
A fun and practical hands-on course where students draw, animate art and create music using cool computer apps. Students learn technical skills in digital art design, 3D computer animation, 3D printing, audio creation and sound editing techniques. They will use a computer to do independent and collaboration projects in their desired area of interest in digital art, animation, and/or audio design. Digital Art - Computer art, digital drawing and sketching, image editing, digital painting, photo enhancement techniques, photo layers and overlays, and visual color design.
Animation - Computer animation, 3D modeling, special visual effects, motion graphics, digital art for video gaming, storyboarding, animated gif creation, and animated videos. Audio Design - Digital audio design, sound editing and mixing techniques, multitrack recording, voice-over and sound effects, sound synthesis, acoustics, audio loops, and editing video soundtracks.
Engineering Your World - Computer Science
2 Semesters ~ Prerequisite: Grade 11 and 12
Engineer Your World uses a curriculum developed by The University of Texas in collaboration with NASA engineers. This course will engage students in authentic engineering design and computing practices in a problem-solving, inquiry-focused, project-based environment. Students discover the engineering design process, make data-driven decisions, and work in multi-level teams to solve complex challenges. The explore mechanical, chemical, civil, electrical, and aerospace engineering through design challenges. Through the work on these projects, students develop engineering habits of mind and skills needed for the 21st century – creativity, critical thinking, problem solving, communication, and collaboration.