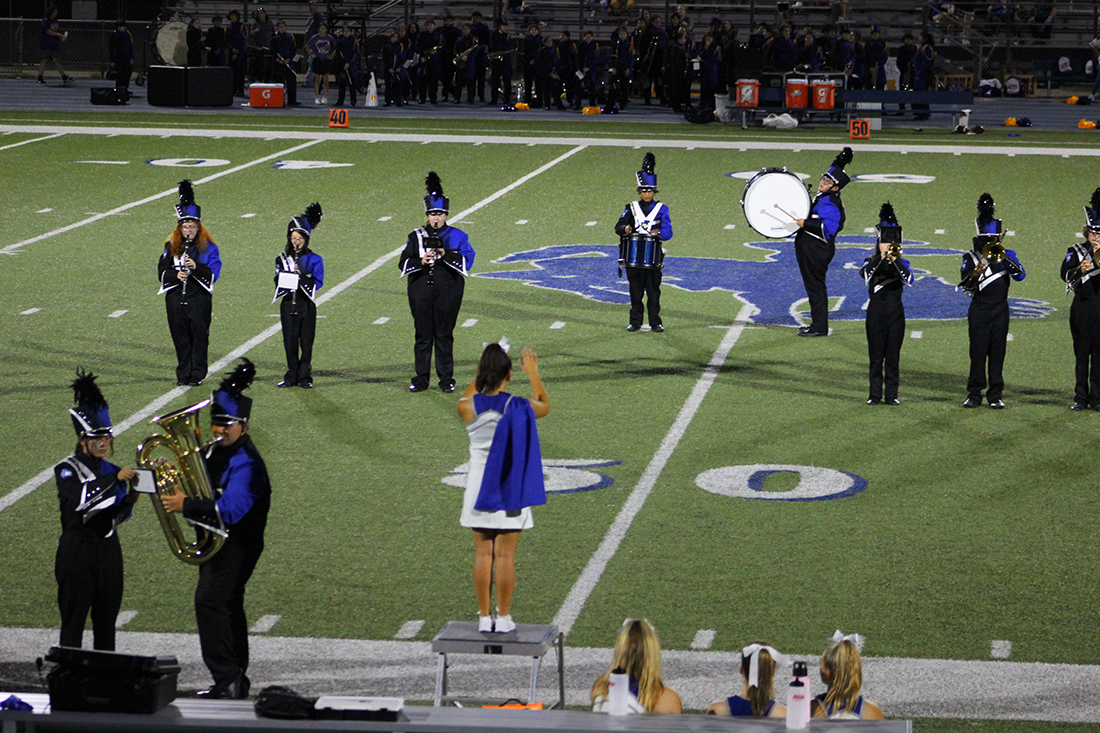 Faculty Member
Mr. Daryl McCulloch
361.573.2446 x226

Band – Marching (PE Credit)/Concert
1 Credit ~ 2 Semesters ~ Prerequisite: Director recommendation
The band will provide the diversity of Marching and Concert Band. It serves to enrich and reinforce the basic marching and instrumental music skills through performance with emphasis on success and improvement. Student participation in competitive individual and ensemble events will be required for some activities. Fundamentals of instrument mastery and care are a large part of this course. Students will enhance their instrumental skills through music theory and varying styles of literature. Students who enroll in the band will be expected to attend outside of school time rehearsals and performances.
The instrumental band program at St. Joseph High School has a rich history of success. The band program prides itself on enhancing the spiritual mission at St. Joseph High School while providing quality instruction to the students.