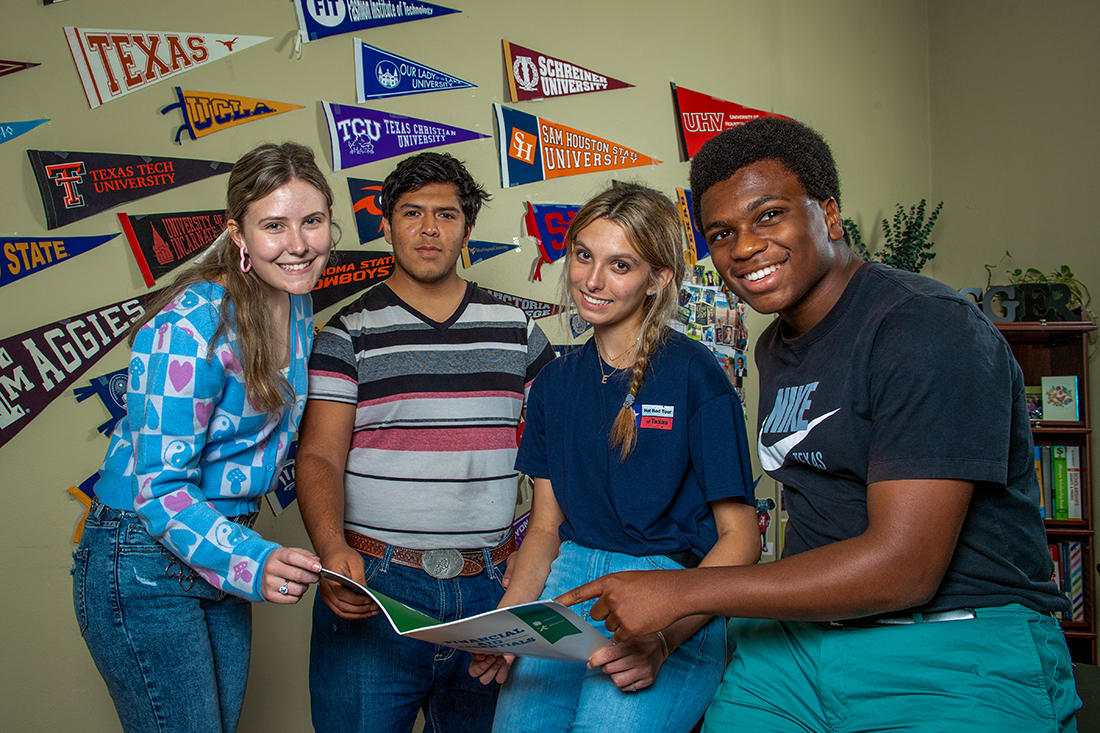 Ann Brogger, Counselor
361-573-2446 x222
Jennifer Carson, Registrar
361-573-2446 x232
Patty Zapalac, Academic Advisor
361-573-2446 x241

St. Joseph High School considers guidance and counseling a key component of the total STJ educational program. The STJ Guidance Office goals are centered around transparency, collaboration, age-appropriate conversations surrounding the college application/future endeavors process, and planning. We work with seniors as they work through the admissions process, college-plan with juniors through one-on-one junior conferences, and provide guidance in course selections for underclassmen in preparation for their future goals.
Beyond guidance for the future, the STJ Guidance Office will provide:
Crisis Counseling and referrals as needed
PSAT 8/9, PSAT NMSQT, SAT, ACT, and TSIA2 explanation and guidance
Assistance with the dual credit process
Students with disability service (accommodations for classroom, SAT, ACT, and dual credit)
Guidance for the STJ Christian Service program
STJ employs a full time college admission counselor, a registrar, and part-time academic advisor.
Testing Services
Downloadable Planning Tools
Suicide Prevention Information