Here's Why Our Students Love STJ!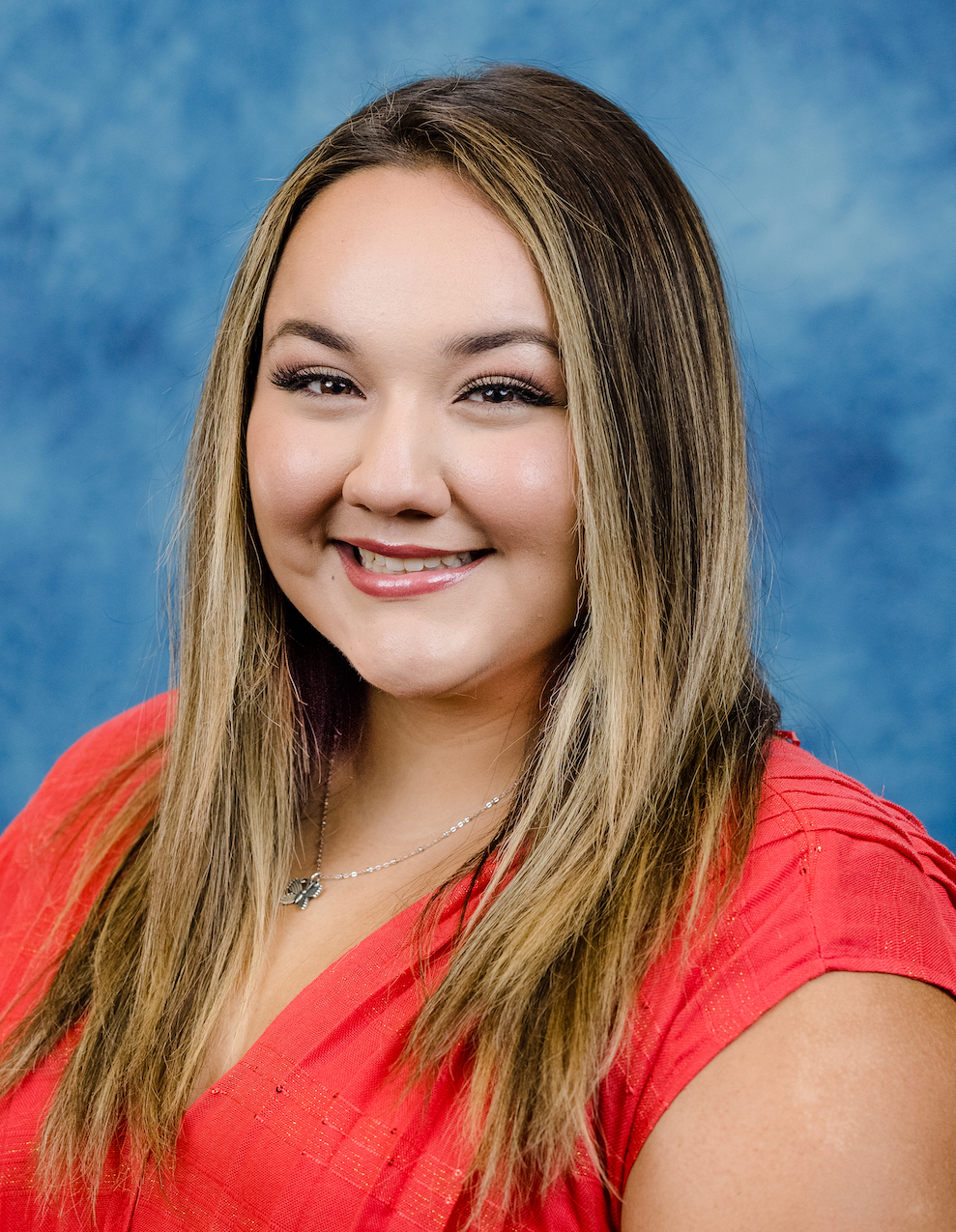 Arely Ibarra - Class of 2022
St. Joseph High School has prepared me not just for college, but for life after college. The teachers are always very helpful and are willing to go the extra mile to help me succeed. As students, we are taught that when we fail there will always be an opportunity for us to pick ourselves up. We are taught to challenge ourselves academically and achieve what we at first thought we could not. Throughout my years at St. Joseph High School, I have been able to grow stronger as a student and a person.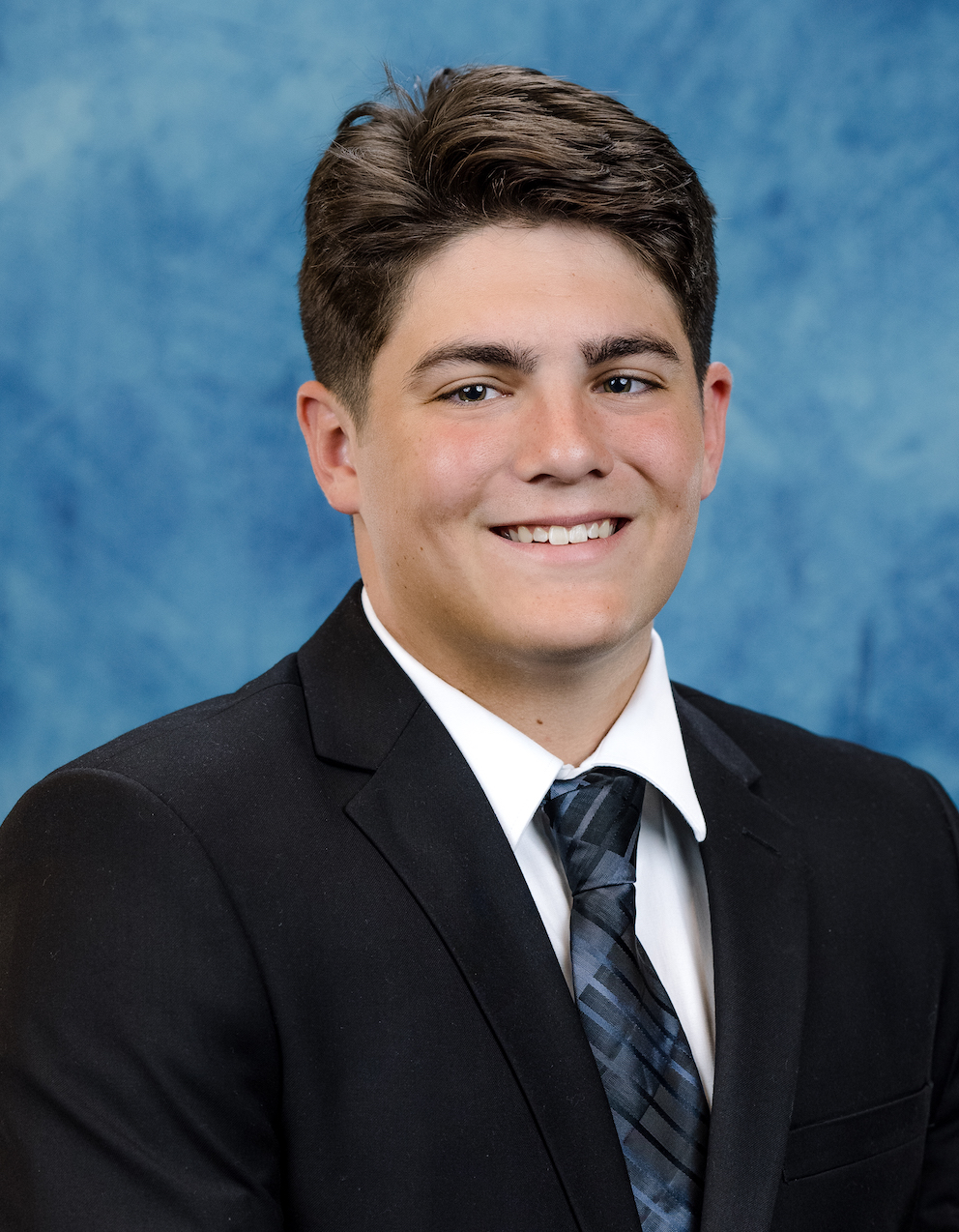 Monroe Hobbs II - Class of 2022
St. Joseph High School has exceeded my expectations allowing me to be a multi-sport athlete while focusing on academics. I have been blessed with the ability to play football, soccer, track, basketball, powerlifting, and baseball. There are no limits on my opportunities and the coaches, faculty, staff, and student body have always supported me. On top of challenging me in my academic studies, I have also been able to grow spiritually, culturally, and artistically. Outside of athletics and the St. Joseph curriculum, i have been able to play tuba in the band and be a Campus Ministry leader. I know when I graduate and go to college I will be well prepared, and a well-rounded human being because I'm a Flyer.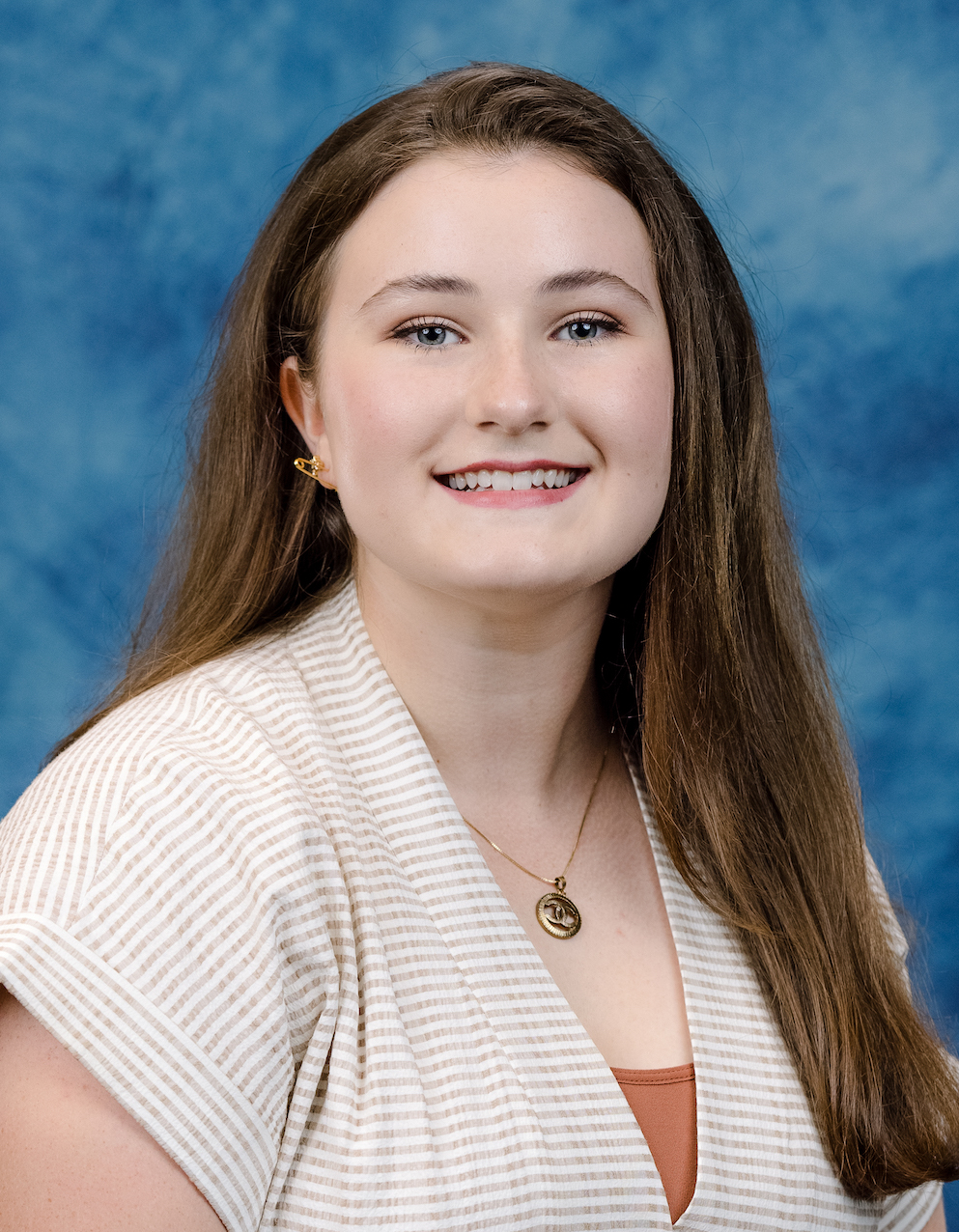 Callie Nelson - Class of 2022
The atmosphere at STJ is one of both acceptance and excellence, which is what first drew me to the school. I feel as if I was welcomed with open arms to share in this vibrant and lively community. However, at the same time, I am challenged and encouraged to exceed the expectations others have for me and those I have for myself. This type of environment is perfect for nurturing students into becoming independent and inquisitive thinkers with integrity. However, what I am most appreciative of is the home that STJ has provided me over the past four years.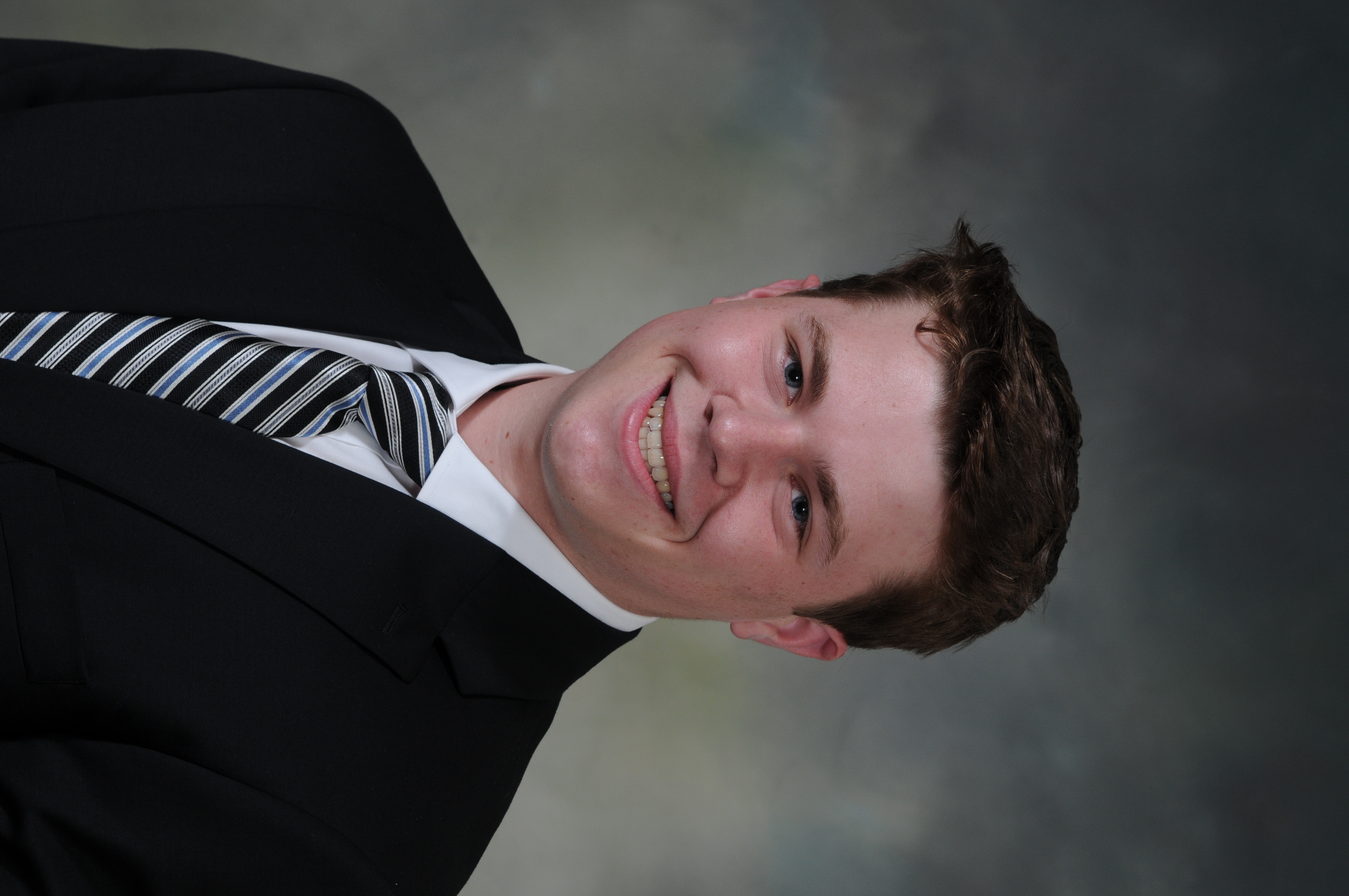 Tanner Coleman - Class of 2021
I've had a journey of self-discovery, compassion, perseverance, and learned the discipline to take care of things promptly. When I thought I was near failure, a teacher, a staff member, or a fellow student lifted me to overcome any obstacle that stood in my way. Everyone believed in me more than I believed in myself and pushed me to become the better version of myself. From the classroom setting to social experiences at STJ, I am prepared for the future and I can honestly say that "I have enjoyed the journey."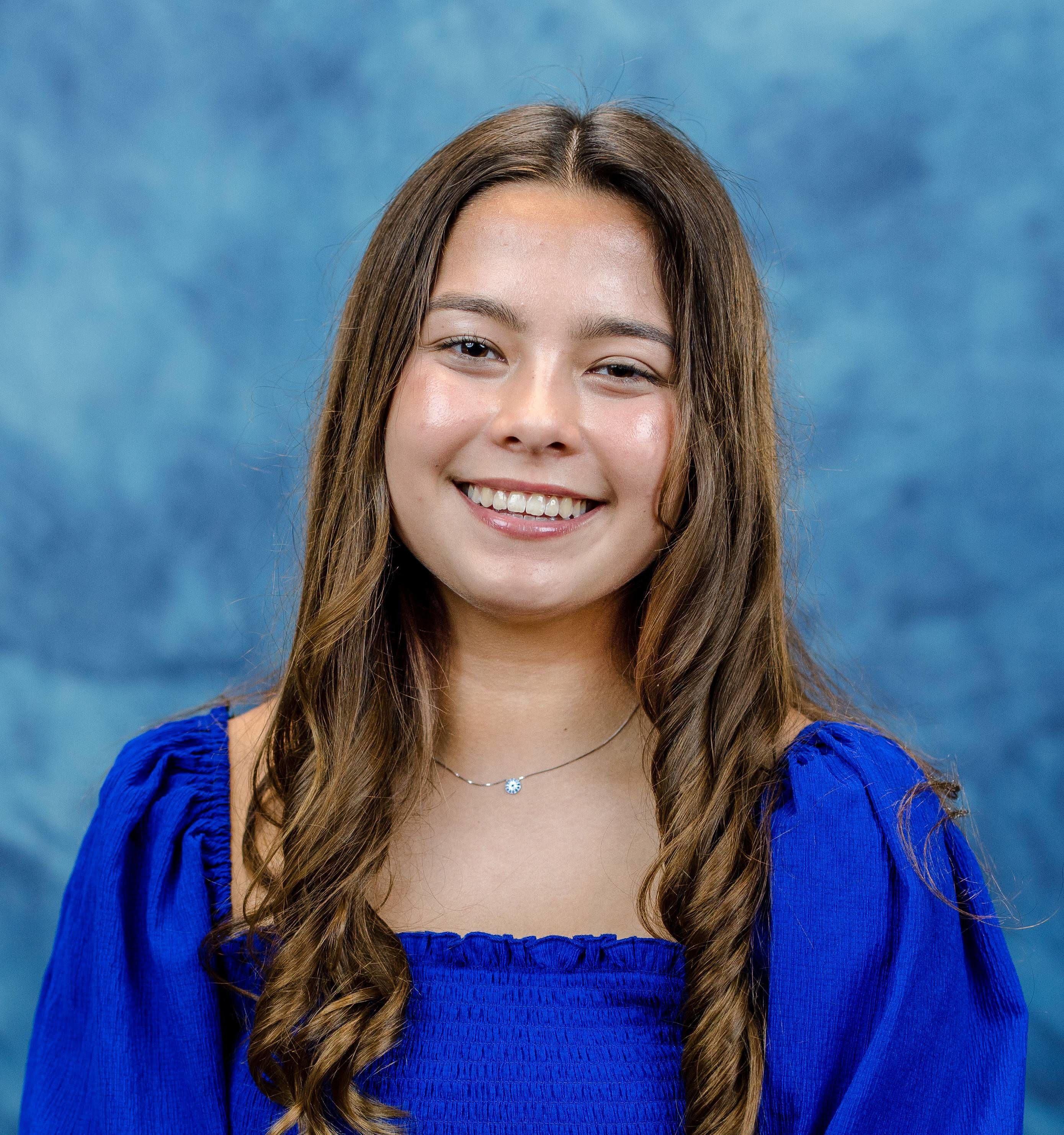 Sarah Ybarra - Class of 2022
Although each individual at STJ has unique dreams and aspirations, we're all united by similar goals and desires toward success. We work together in an environment where everyone is challenged to reach their potential in both academics and extracurricular activities. With countless opportunities and guidance from teachers, coaches and other staff, complacency is unfamiliar. I feel inclined to push myself to the best of my ability and push others to exhibit their God-given talents as well, I have developed a mindset and work ethic that will lead me toward progress and success in all future endeavors.
A Word From Our STJ Parents.
Jennifer and Gerald Garcia
Since the first day we stepped into St. Joseph High School our family has felt welcomed. The teachers are great and always looking for ways to help their students learn and excel in their studies. We have noticed a confidence in our boys since they started attending STJ. Both are in athletics and the coaches have been a great influence teaching them sportsmanship, leadership and how to work as a team. We are grateful for the family-like environment and the focus on our Catholic faith. We highly recommend St. Joseph to any family contemplating sending their children to this wonderful school, and we look forward to seeing our sons succeed academically and grow in their faith.
Denise and Jared Tomanek
St. Joseph High School has been such a gift for our family. Our students' route to this Catholic high school came from completing K-8 in the public school system. From the moment we toured STJ to this day, we knew this was the best decision for our children. As far as a school, St. Joseph offers many positives: academics, athletics and fine arts. Our two public school kids, at a very transitional academic age, knew only a few future classmates, however, they were welcomed, befriended and included. The faculty and staff are happy to serve and this can be witnessed in the joy they have for their students and their long tenure as faculty at STJ. Most importantly for us, St. Joseph High School puts a premium on character development in the curriculum, in the gymnasium, on school trips and in the cafeteria. As parents, we are very pleased with St. Joseph High School and our kids are happy being a part of the Flyer family.
Denise and Richard McKinney
We are so grateful that we were able to enroll our daughter at STJ. Everyone at the school has been so welcoming and helpful. Having left Catholic school with our move to Victoria, we missed the closeness and family feel of Catholic school as well as the focus on values, morals and academics. We were convinced STJ was the place for us when we toured the school and met with administrators. I would highly recommend STJ to anyone in Victoria who is on the fence about sending their child to a Catholic school.
Linda and Deidrick Miller
Since transferring to St. Joseph, we have noticed a great difference in our son. He loves the school and often says to us that this was the best decision we made for him. We have seen his grades improve tremendously, as well as his passion for service. We were not sure what to expect with this move, but the support structure that St. Joseph's faculty and staff offers your child is second to none. I would highly recommend anyone to visit St. Joseph to see what they have to offer. You will be very pleased with the St. Joseph family.