Education Grant Program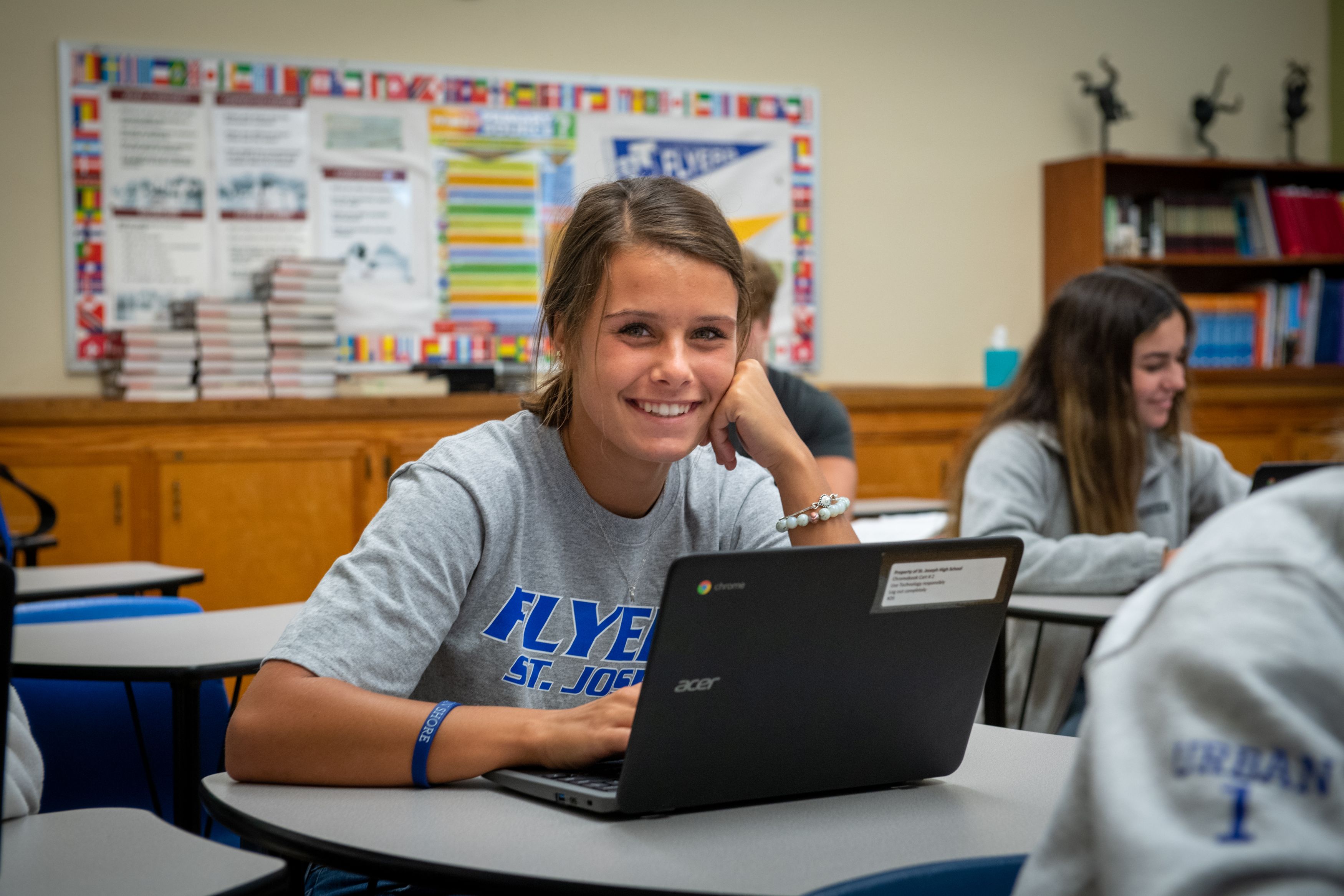 The Education Grant program is based on need. This year approximately $225,000 was given in grants.
Grant applications will be available online December 1. All grant applications are processed through FACTS Management Company, a third party vendor. Grant applications must be completed and submitted online through the FACTS Grant and Aid Assessment website and will include a $45/family processing fee. To access FACTS Tuition Management Company click here.
For more information, please contact Terese Arnecke in the Business Office at 361-573-2446 x233 or tarnecke@stjflyers.com.
Partner School Leaders Scholarships
Partner School Leaders Scholarships are awarded to 8th graders who have attended Nazareth Academy, Our Lady of the Gulf, Our Lady of Victory or Trinity Episcopal School and plan to attend STJ. Recipients will be awarded based on character, Christian values, academic merit, school programs, extra-curricular activities and teacher recommendation. The scholarship is for $4,000 awarded over four years.