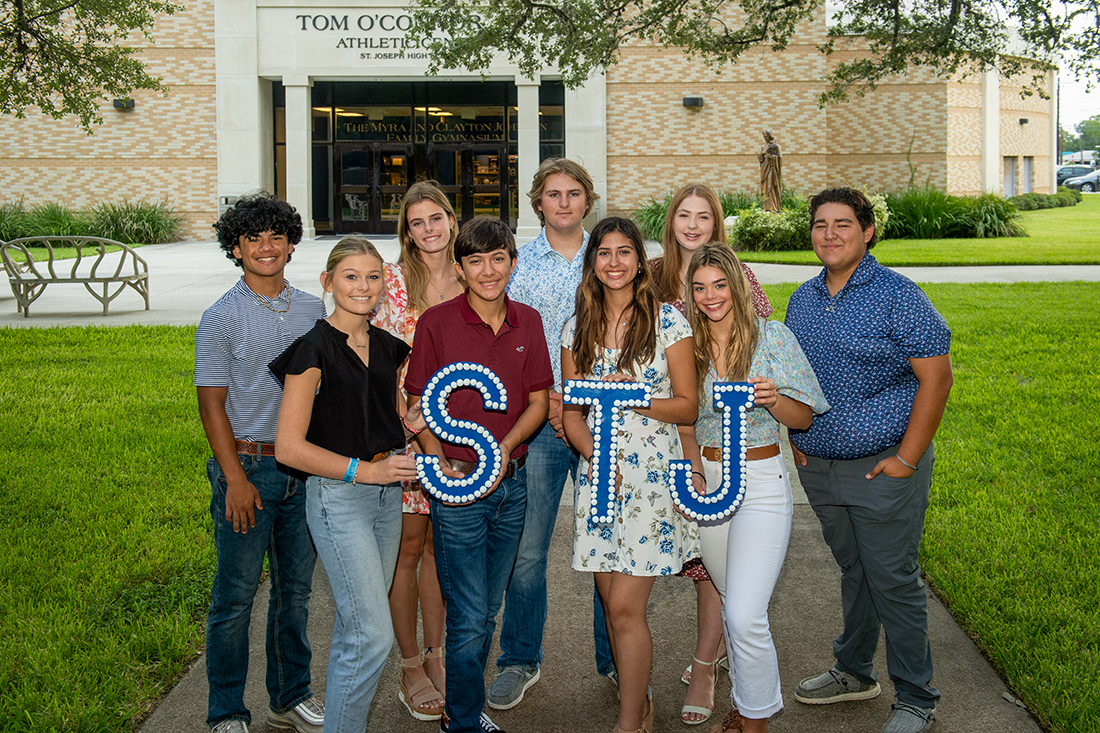 An exceptional education opens many doors, so we're opening ours. Join us on Sunday, January 29 for STJ's Open House for Prospective Families.
Click Here to RSVP for Open House
If you are exploring your options for your son or daughter's high school experience, you will want to consider St. Joseph High School. STJ will be holding an Open House for prospective families on Sunday, January 29 at 2:00 pm. This Open House will allow you to experience STJ with a campus tour, attend academic department presentations and meet our faculty and coaching staff. Learn about the high quality education provided at STJ, and how your student can develop into the best version of themselves. Get answers to your questions about admissions, curriculum and tuition assistance.
If you are unable to attend on January 29, call the STJ Admissions Office at 361.573.2446 to set up a private tour.